Chloe Hart, who is currently in the ensemble of the London production of Wicked, put on a cabaret to raise money for a lung cancer charity. Some of her fellow cast members as well as a few drama school students came and joined her on stage during the night and if there was one thing the average audience member gained from this night I should imagine it to be respect for the ensemble.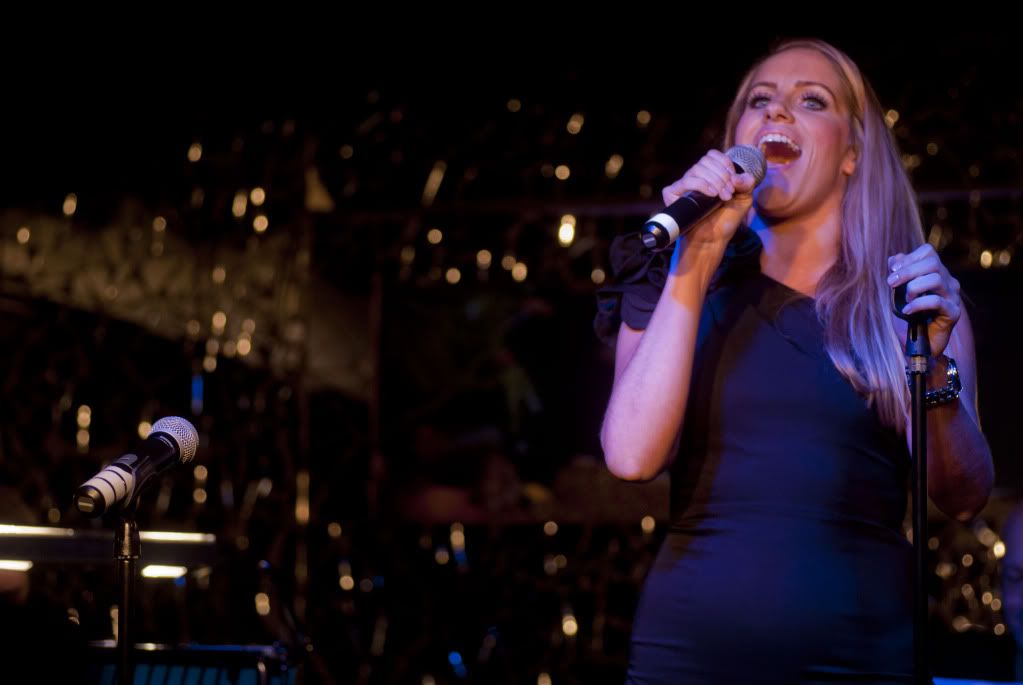 Michelle Pentecost (2nd cover Elphaba)
Photo: Fonsaca Malyan-Brooker
Chloe Hart
Photo: Fonsaca Malyan-Brooker
Each and every one of the performers (shame on those people underestimating the ensemble) was not only perfectly capable of singing solo, they were fantastic at it. In a way that should not come as a surprise considering they are trained musical theatre actors but it seems to me that the ensemble does not always get much credit. It is also very rare to get to hear them sing individually. That's why I thought the cabaret was such a great idea. Big thanks to Chloe for organising it!
The theme of the cabaret was new writing so all the songs had been taken from new musicals or they were new songs from current musical theatre composers. The only major song that really did not fit into that category was one Thomas Sutcliffe had decided to sing: Bring Him Home from Les Misérables.
Thomas Sutcliffe
Photo: Fonsaca Malyan-Brooker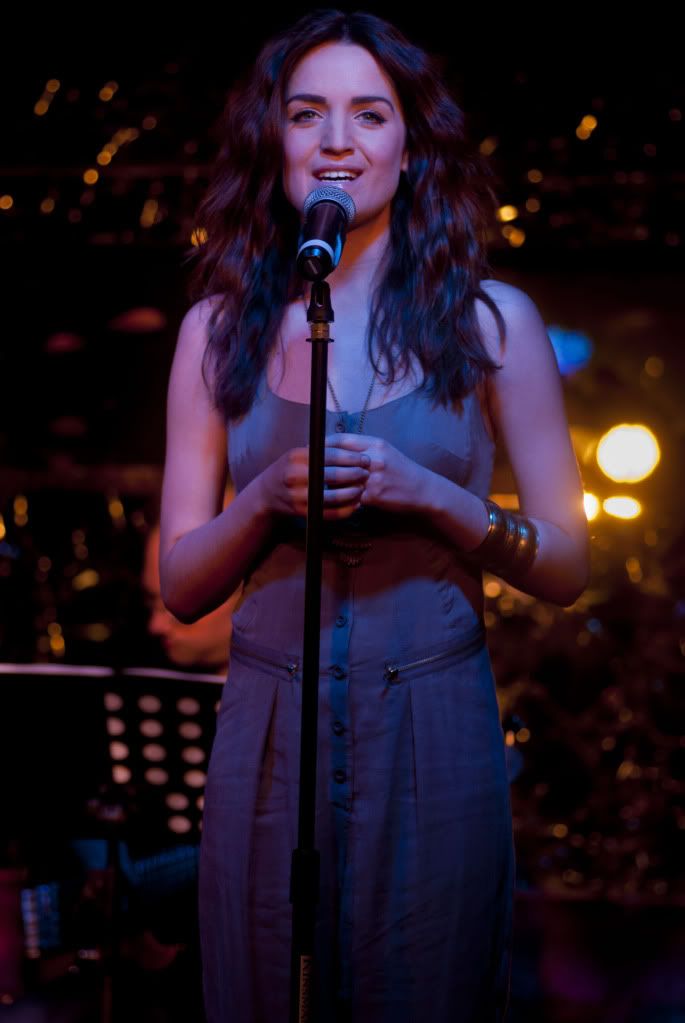 Lauren Samuels
Photo: Fonsaca Malyan-Brooker
I won't go into all the songs that were performed but here are a few of those that stood out to me: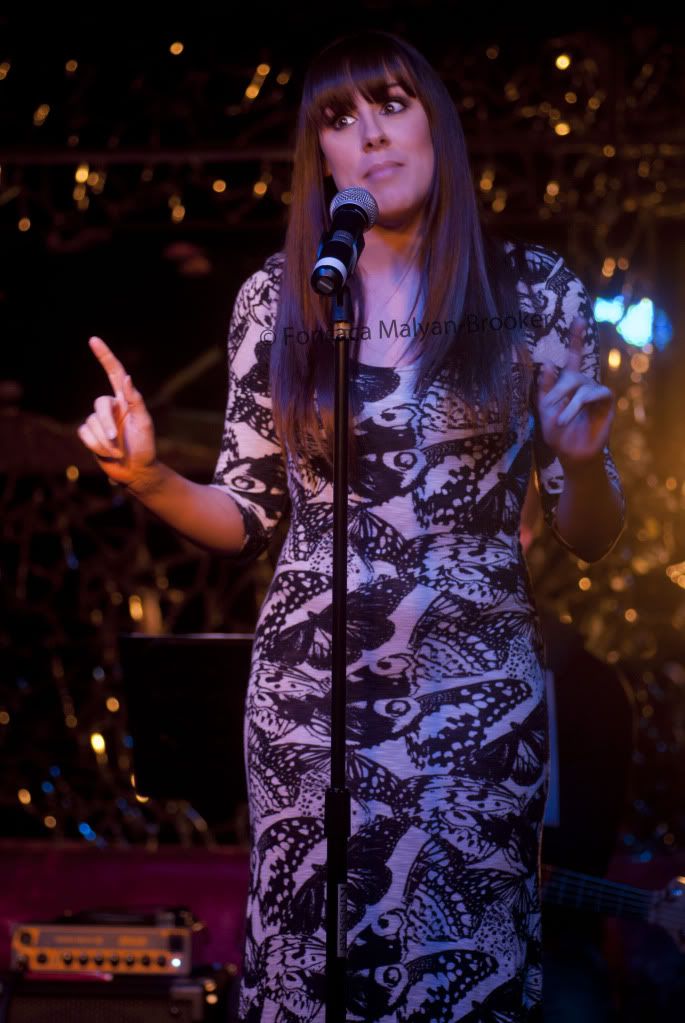 Charlotte Scott (1st cover Glinda)
Photo: Fonsaca Malyan-Brooker
Girl in 14G
Regardless of the massive amount of love I have for this song, I always become weary when I am told someone other than Kristin Chenoweth is going to sing it. It's just one of those songs you associate too strongly with one person. However, I have to say that Charlotte Scott (1st cover Glinda) definitely did justice to it. What an amazing voice! And the acting and comic timing were spot on. I am now determined to try and catch a performance of Wicked with her as Glinda.
An Old-Fashioned Love Story from The Wild Party
When I heard this song for the first time about a year ago, I was certain that the lyrics had been tampered with. I was proven wrong there: the lyrics actually are not what you would expect at all. This is a brilliantly funny song and I was laughing all the way through because I anticipated the comedy.
I actually found Jackie Hughes's performance from that night on YouTube:
The Wizard and I from Wicked
Well, I suppose there couldn't not be a Wicked number in the show. Chloe performed this song as one of the final numbers of the cabaret and she did it justice.
Stagey and Proud with music by Chris Passey and lyrics by Amy Caroll
This brand new song had been written especially for Chloe and this is the first time she has performed it. Have a listen. it is funny, especially if you know Wicked.
Some other songs we were treated to:
Mama Who Bore Me from Spring Awakening
Beautiful Disaster (performed by Lauren Samuels)

I'm Not Pregnant

Never Neverland (Fly Away) by Scott Alan - I love this song
Conclusion: It was such a nice night. The atmosphere friendly and supportive, we got several good laughs. In addition, it was great to meet some fellow musical theatre fans as well as exchanging a few words with the stars of the evening. More of these kinds of cabarets, please :)
A special thanks to Fonsaca Malyan-Brooker for letting me use some of the photos she took!